#ElleBouge #SheMoves Campaign
The #ElleBouge awareness campaign, developed by the Alberta Francophone Sport Federation (FSFA), aims to make women aware of physical activity and its benefits. #ElleBouge is a campaign that aims to encourage women to be more physically active. It is one of the first of its kind to be presented in Canada and both in French and English.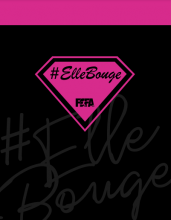 Be Inspired – Canadians with Disabilities Tell Their Stories of Physical Activity, Sport and Recreation
The vision of The Active Living Alliance for Canadians with a Disability is a society where every person in Canada, regardless of background or ability, has the opportunity to be active and healthy across their lifespan. These collected stories exemplify 5 key principles: Quality of Life, Empowerment, Community, Equal Access, Respect and Dignity.